Alexander & Wilks provide a broad range of British designed architectural hardware and ironmongery. Using both time honoured craftsmen's skills, combined with the latest computer aided precision manufacturing, results in a collection of beautifully made items.
Alexander & Wilks have curated the best of British design into one collection, allowing them to provide all types of ironmongery from traditional black forged & cast iron, through to the latest CNC machined, highly polished modern finishes, combining natural & man-made textures.
The inspiration behind Alexander & Wilks reflects the heritage of two of Britain's most famous engineers Sir Alexander Issigonis & Maurice Wilks, the designer of the original Mini, and the designer of the Land Rover respectively representing some of the most iconic designs in history.

Brassart are a long-established specialist boutique British manufacturer of luxury architectural ironmongery who create elegant architectural hardware for royal palaces, super yachts, stately homes, high specification private residences and hotels.
Price & Oliver have supplied the Brassart range for many years and recognise the quality of their products which are made from the purest brass, hand worked, polished, and finished on site here in Great Britain. Their ranges include both traditional and contemporary styles of handles and cabinet fittings in a large range of high quality finishes.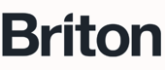 One of Allegion's most famous brands in the UK is Briton Door Closers. Price & Oliver have continuously specified and supplied Briton products since 1934.
For over a century they have kept people safe and secure with industry leading products. From inventing the "panic release bar" exit device in 1908 to pioneering the first-ever electric-controlled lock, their brands have been innovators for almost as long as people have had locked doors.
As Inspec partners, Price & Oliver stock and supply their quality range of door hardware. Products come with guarantee periods of up to 10 years depending on range choice and specification.
As partners, we also support Allegion by offering specialist knowledge addressing application, CE Marking, certification, and Building Regulations to ensure fire, life-safety and accessibility requirements are met.
Established in 1986, Carlisle Brass is a long-standing designer, manufacturer and distributor of architectural ironmongery. Not only are they ISO 9001:2015 and ISO 14001:2015 accredited, but they have been recognised with Gold Member status from the Supply Chain Sustainability School.
They manufacture an extensive product range including door handles, door knobs, locks and latches, cabinet hardware and more, in a range of finishes.
Price & Oliver have specified and supplied Carlisle Brass products extensively for many years.

Codelocks is a global business that designs and supplies access control solutions for doors and cabinets. Their business is built on mutual respect and trust. They pride themselves on product innovation and expertise and always put their customers first.
Codelocks' mechanical digital locks offer simple and convenient access control for internal and external applications. Marine grade, surface deadbolt, mortice latch, back-to-back, and quick-code versions are available.

Croft Architectural Hardware
Croft Architectural Hardware make the finest quality brass and bronze ironmongery in their Willenhall factory. Their history can be traced back over 150 years through generations of brassfounders.
Croft are passionate about perfection. Perfection in design, in manufacture and most importantly, in meeting the requirements of its customers worldwide. It's an ethos born and nurtured over 150 years, and is reflected in a beautifully curated portfolio that includes over 1000 project-ready designs. The knowledge and experience of the Croft team ensures they are the perfect partner for your project. Whether you require the latest collection or a custom solution, Croft combines design innovation and expert craftsmanship to produce captivating products of the very highest quality that are as pleasurable to use as they are to look at.

Formed by the merger of Dorma and Kaba, two major forces in the security and access industry, Dormakaba are leaders in the field of access control.
Their Simplex and Unican mechanical digital locks, in particular the 1000 series, have been the benchmark for reliable and robust digital access solutions for decades. Now all branded under the Simplex name, they still set the standard for mechanical digital locks worldwide.
Price & Oliver have stocked and specified Simplex mechanical digital locks for over 40 years and continue to recommend them in extreme and high-traffic areas like hospitals, airports and commercial premises.
Finesse are located in beautiful County Durham, North East England, and are committed to producing high quality door and cabinet hardware using only the finest lead-free pewter.
They have over 30 years of manufacturing experience, blending modern production techniques and processes with a unique hand crafted finish that highlights the natural beauty of pewter.
Pewter is an ideal material for the home, with a distinctive warm and tactile feel and its natural finish will not corrode, making it a robust yet environmentally kind product that is totally recyclable.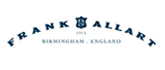 Since 1914 Frank Allart have been manufacturing the finest quality brass and bronze ironmongery in their Birmingham factory.
George Allart began his own business working from a small workshop within the premises of a company owned by a family friend. At the end of the First World War he set up a brass foundry in Balsall Heath manufacturing for the architectural, marine, and railway trades. His son Frank joined the family firm as an apprentice patternmaker in 1917 at the age of fourteen.
In 1935 they moved to larger premises in Ladywood, Birmingham, which was to be their home for the next sixty years.
In 1995 the company again moved into a much larger purpose built modern manufacturing facility within the same Ladywood district of Birmingham, just a short stroll down the canal towpath from Price & Oliver's current location. A substantial investment was made to upgrade both production and finishing equipment to enable Frank Allart to stay at the forefront of high quality architectural hardware manufacture.
Price & Oliver have specified and supplied quality Frank Allart fittings to various high-end buildings and private residences throughout the UK.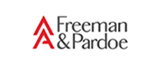 Freeman and Pardoe innovate, design, and manufacture Door Closers of the highest standards.
First established in 1947 to make precision engineered components to the exacting safety critical requirements of the Aerospace, Defence, and Power industries.
They created their first Arrow Door Closers over 30 years ago, and today have supplied millions of units worldwide and have grown to become the largest, most respected manufacturer of door closers in the UK.
They continue to heavily invest in advanced manufacturing techniques and their unique in-house testing facility which runs over 1 million door closer cycle tests per week. They assess both the quality and durability of their closers, allowing them to continually improve product performance.
Freeman and Pardoe innovate, design, and manufacture Door Closers of the highest standards to enable Architects, Architectural Ironmongers, and Building Owners alike to meet the Fire Safety and Ease of Access standards, that as members of the public ourselves, we expect for all.
Price & Oliver have supplied Arrow door closers on hundreds of commercial, healthcare and educational projects around the UK.

From the Anvil is a traditional ironmonger handmaking architectural ironmongery such as traditional and period cabinet, door, and window fittings. These strong, beautiful pieces are hand-forged with a wealth of character and craftsmanship.
Forging from mild steel and hot forging brass are the two key production methods behind their collection of ironmongery and are what makes 'From the Anvil' unique.
Our range of products by From the Anvil includes door handles, window furniture, hinges, and curtain poles. We also carry a selection of accessories that can provide a rustic feel to a space, such as gothic-style thumb latch door catches, pewter cup hooks, and From the Anvil Pendant Lampshades.
From the Anvil products are made in many finishes, such as traditional beeswax, matt black, and pewter patina.
Browse From the Anvil door handles, door hinges, window closers, and more with our product filters to speed up the process and find exactly what you seek.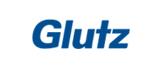 Glutz have been marketing high-quality Swiss products since 1863 and represent Swiss engineering at its very finest.
What once started with the manufacture of locks and hinges has developed over the decades into a solutions partner with an excellent international reputation.
Simple timeless designs, coupled with outstanding build quality, make this stainless steel range suitable for the most demanding situations.
Such is the faith that Glutz have in their own engineering, they offer a 25 year warranty on their lever furniture and sashlock combination.
Price & Oliver have specified the Glutz range on many high-end educational, commercial and residential projects and even used the range on their own Freeth Street premises.
Glutz products are not available online. Please contact us directly to place your order.

Heritage Brass is the flagship range from M Marcus Limited, established in 1940, a staple name of East London's 'Ironmonger's Row'. They are one of the leading manufacturers of designer door furniture in the market today and have a long association with Price & Oliver.
This highly desirable brand has provided expertly-crafted brass door handles, cabinet furniture, and window fittings to customers looking for a touch of elegance in their interiors.
This Solid Brass Collection boasts many lever designs in both traditional and modern styles. All products are available in a wide choice of finishes. With Heritage Brass it is possible to create a coordinated theme throughout the entire home.
The Heritage Brass collection carries a diverse range of stylish and innovative pieces, including door knobs, cabinet pull drops, and key escutcheons, the extensive range of pieces carries a selection of finishes to complement existing features in the space.
From timeless period designs for restoration projects, to modern, sleek, and textured pieces, Heritage Brass can add quality detailing to your interior project.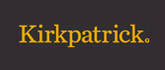 Price & Oliver have specified Kirkpatrick products with confidence in everything from a croft to a castle over our long association with them.
Kirkpatrick was founded by William Kirkpatrick in Walsall in 1855, and carried on for many years under his name and direction.
In the mid-20th century there were many jobbing foundries in the Midlands and the Black Country, however most have fallen by the wayside owing to increasing international competition from India and the Far East.
As a result, Kirkpatrick are immensely proud to be the only manufacturer of traditional black ironmongery left in the UK which genuinely pour their own metal.
Each and every piece of ironmongery is crafted by hand over a six week period using 'Whiteheart' malleable iron, ensuring each door handle and window latch is unique and lovingly created to provide strength and quality which will last a lifetime. This sets it apart from the many similar looking cast iron ranges on the market.
Lockey Digital UK have over 40 years' experience as the UK Distributors of the Lockey Digital brand of mechanical digital door locks, invented and manufactured at their factory in Japan, and distributed in the UK and worldwide since 1982.
The Lockey digital range offers the perfect solution for mechanical keyless & wireless locking systems. Their 2000 Series locks are recognised are market leaders in their sector and should not be confused with many similar looking inferior products.
Designed to eliminate the need for keys and minimise installation & maintenance costs, Lockey still continue to offer one of the most convenient ways to control access to this day.
Price & Oliver have sold and specified a wide range of Lockey products with confidence for many years.

Established in 1872, Cooke Brothers manufacture an extensive range of ironmongery products including vision panels and the world-famous 'Phoenix' hinge brand. The Phoenix brand is recognised throughout the industry as a benchmark standard for hinge and ironmongery quality.
Price & Oliver has a long-standing relationship with Cooke Brothers and has specified and supplied their products for many quality projects around the country. They also provide a range of Architectural Hinges, Continuous Hinges and bespoke products.

Founded by Harold Price and William Oliver in September 1934, making us Birmingham's longest established independent architectural ironmongers, Price & Oliver have been supplying high quality architectural ironmongery throughout our history.
Now a fourth-generation business, our long-standing ethos of quality of product and service remains in place to this day.
We were one of the first architectural ironmongers in the world to have an accredited Quality System achieving what was then BS 5750 in 1992. Our Quality system is still in place to this day and is now accredited to ISO 9001:2015.
Price & Oliver have carefully curated a range of products from our trusted suppliers to offer a range of co-ordinated items which can be specified in confidence for all types of projects.
We also continue to foster long-standing relationships with local and international manufacturers of the highest quality products including Frank Allart, Finesse, Brassart, and Kirkpatrick who continue to manufacture items in Great Britain. We also supply products by Glutz, Allegion, Assa Abloy, Heritage Brass, and many other leaders in the field.

Scrigno is the market leader in the production of frames for concealed sliding doors. Their pre-assembled cassette complete with timber components reduces installation time and simplifies the installation process.
Pocket doors are designed to remove the unusable space within buildings. By removing the footprint created by traditional hinged doors, users can make the most of their space. With a typical space saving of 2.6m² per door compared to hinged doors, pocket doors are fast becoming the ideal solution where space is at a premium.
Scrigno pocket door systems are ideal for: Living areas, en-suites, office spaces, and cloakrooms.

Simonswerk hinges are renowned for high-quality, contemporary hinge systems for heavy-duty, residential, and entrance doors. Made in Germany, Simonswerk hinges are designed, manufactured, and tested with precision engineering to provide a smooth close for external and internal doors in any material.
Our selection of Simonswerk hinges includes their Anselmi and Tectus ranges of concealed door hinges in brass, bronze, nickel, black, and copper finishes, together with a range of British made traditional brass butt hinges.
Price & Oliver have specified and supplied Simonswerk hinges to all types of buildings in all sectors of the market for many years.

Squire have been making padlocks since 1780, we like to think they're starting to get the hang of it!
Still based in the West Midlands, Squire continue to offer an un-rivalled range of padlocks including anything from bicycle padlocks up to the SS100 which is recognised as the world's strongest padlock. Many of their products are still produced here in the UK.
As a family business, they stand by their reputation for long-lasting toughness by offering a personal 'no-quibble' 10-year guarantee (from their current CEO John Squire) on all of their padlocks. – you don't even need a receipt.
Price & Oliver have supplied Squire padlocks for over 50 years and still offer a comprehensive range of their products across all categories. To use Squire's own tag-line: "If you love it, lock it"!